The elapsed time can not take away your warmth
Double-layer 304 stainless steel /Long-term insulation for heat and coolness  / 500ml large capacity
304 high quality stainless steel
Seamless inner container
It is corrosion resistant and oxidation resistant. It's lead-free, rust-free, oil-free and easy to clean.  It is in high density and is easy to maintain.
Name : CC.KU light vacuum cup
Net weight : 265g
Capacity: 500ml
Product specification: 66 * 234mm
Material: 304 Austenitic Stainless Steel / Food Grade PP / Food Grade Silicone
Colorful world, choose what you love
Different colors and the same material technology, there is always one for you
Back to essences. Make good products. You need a vacuum cup with real warmth.
No 'lock' before, no water leaks
It can be opened with one hand, and can be closed easily.
Sealed rubber ring for safe drinking water
Small-caliber cup opening, lasting heat-locking
Innovative V -shaped nozzle
265g + 500ml = light measuring cup
Its weight is equivalent to a mobile phone
Comfortable hand feel, and non-slip cup bottom
Frosted painting process to enhance the comfortable feeling. It's much safer with skid-proof design at the bottom.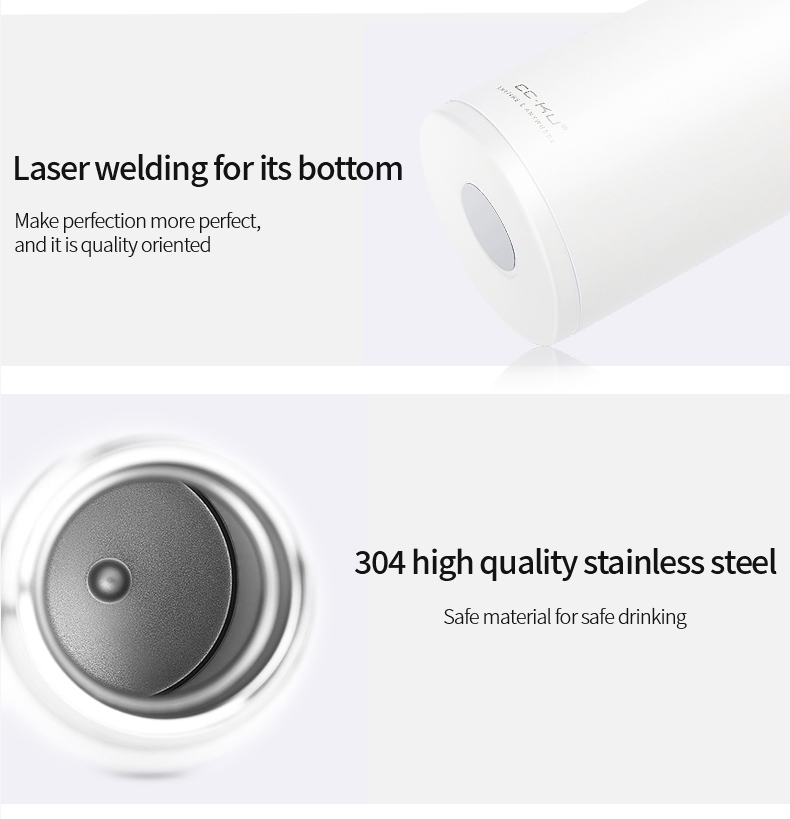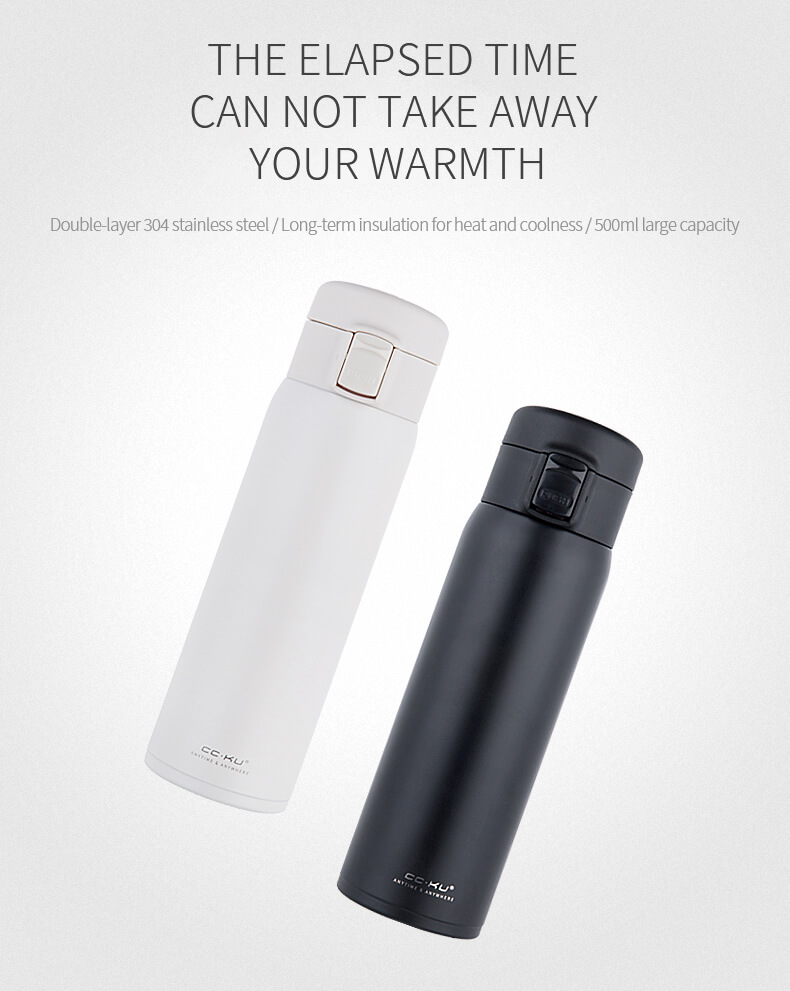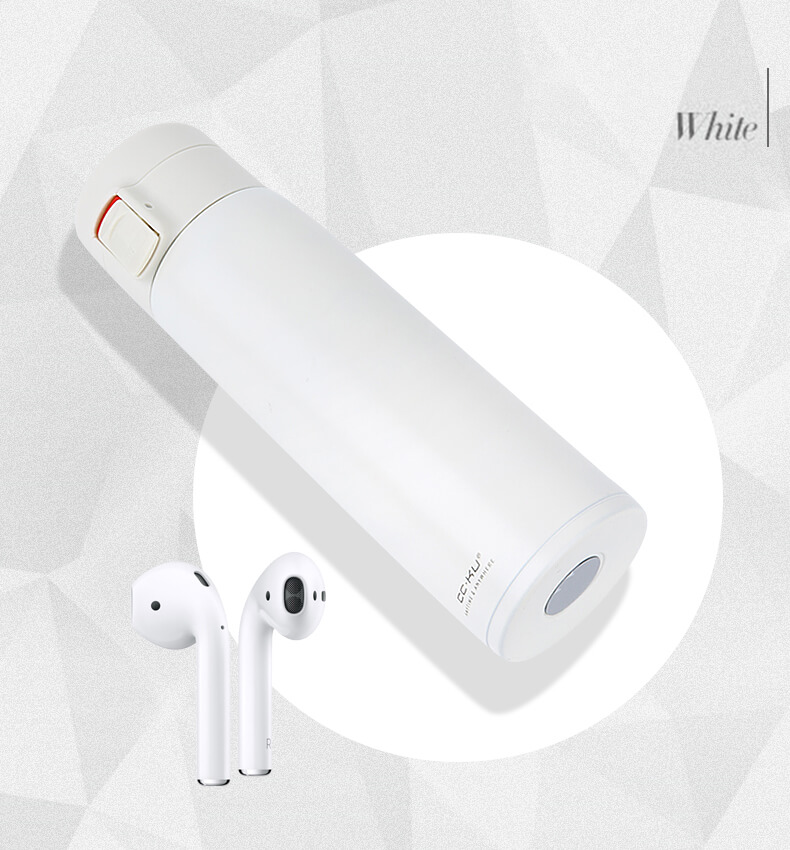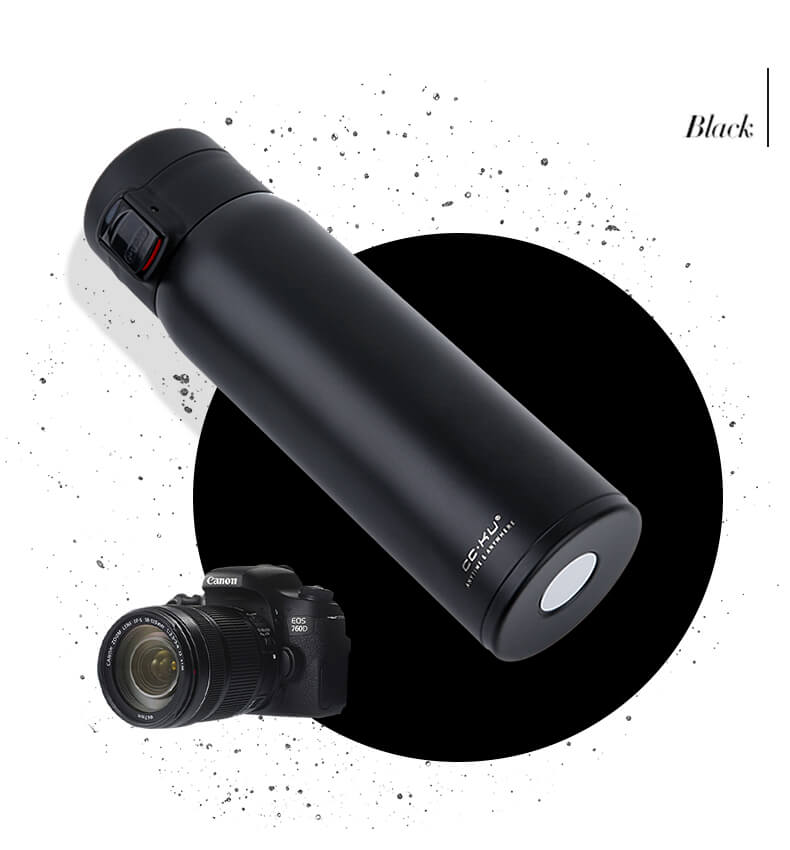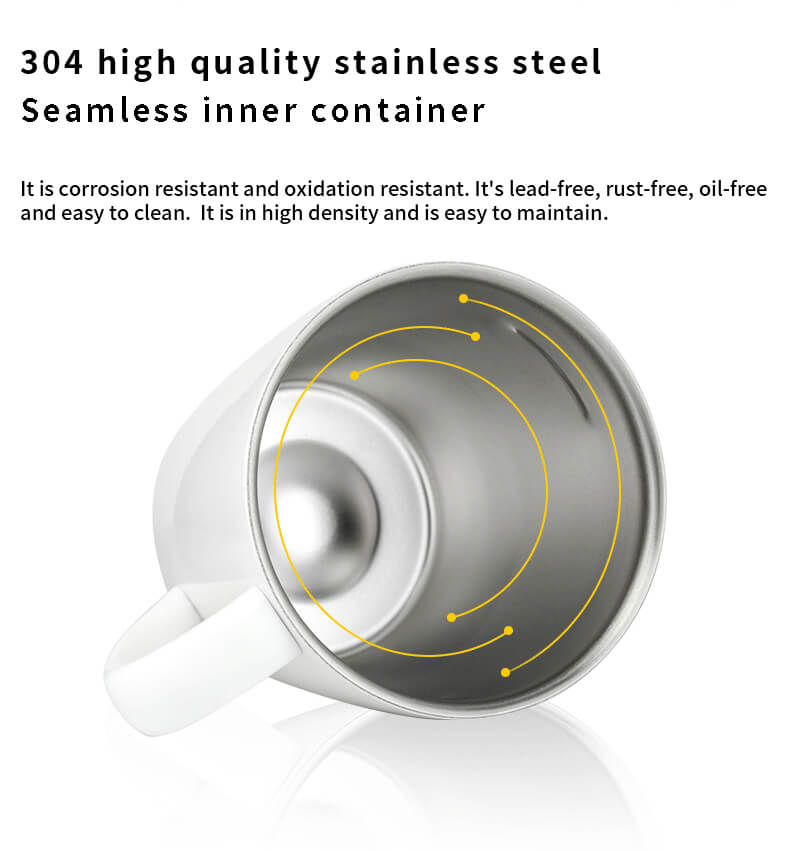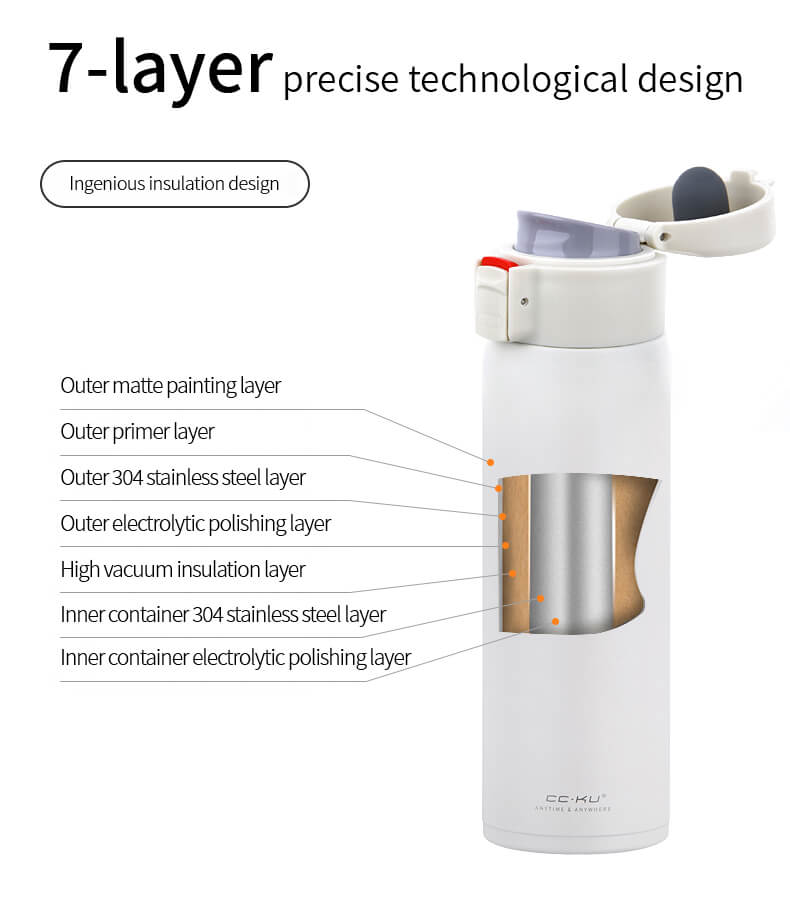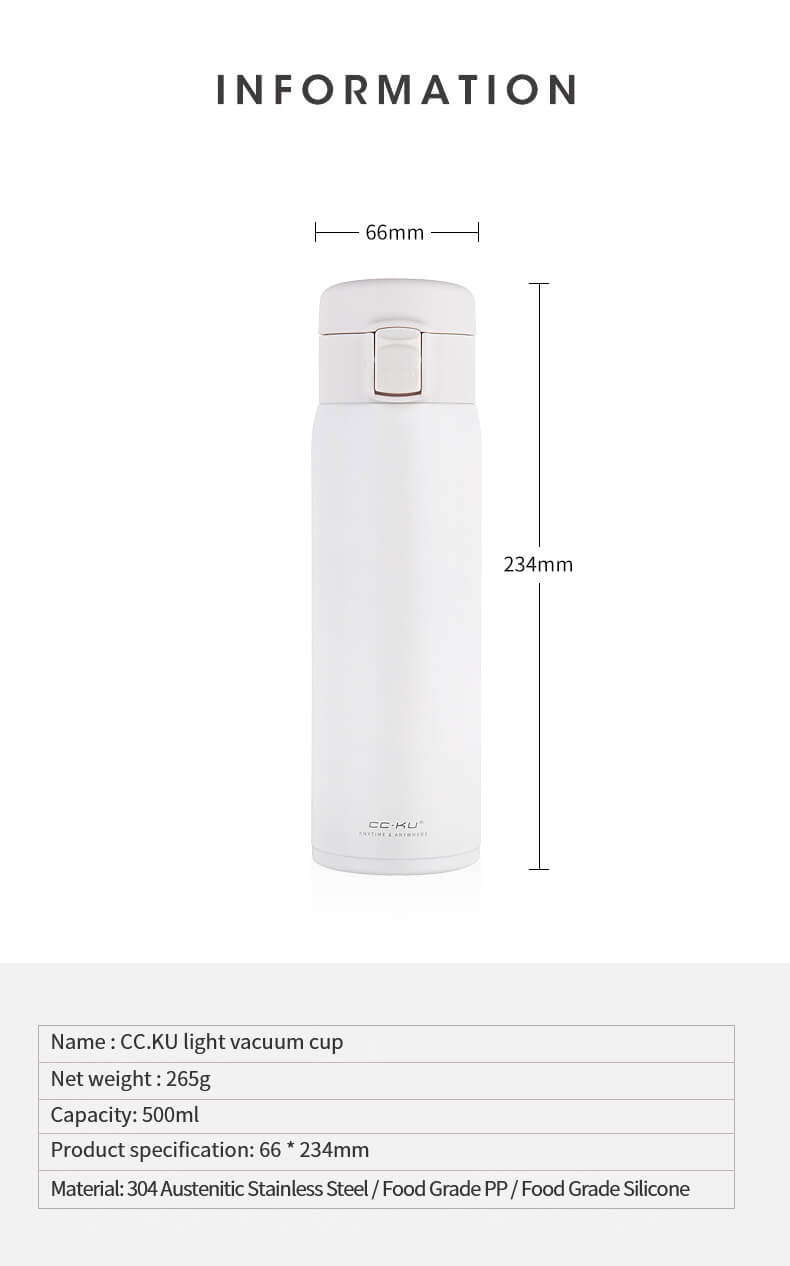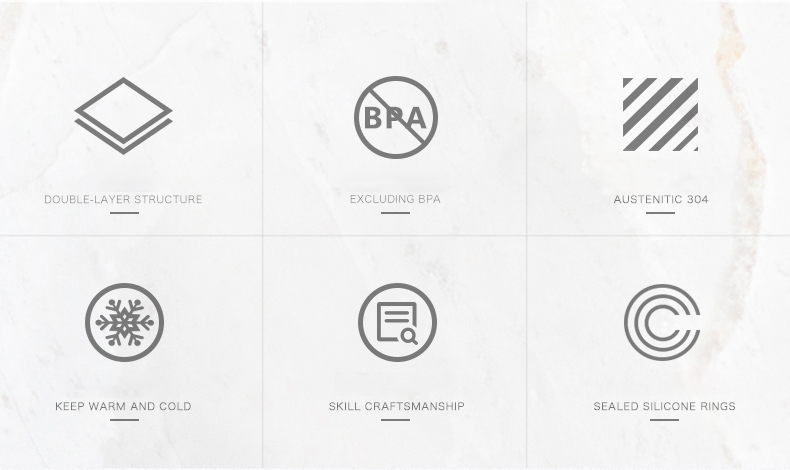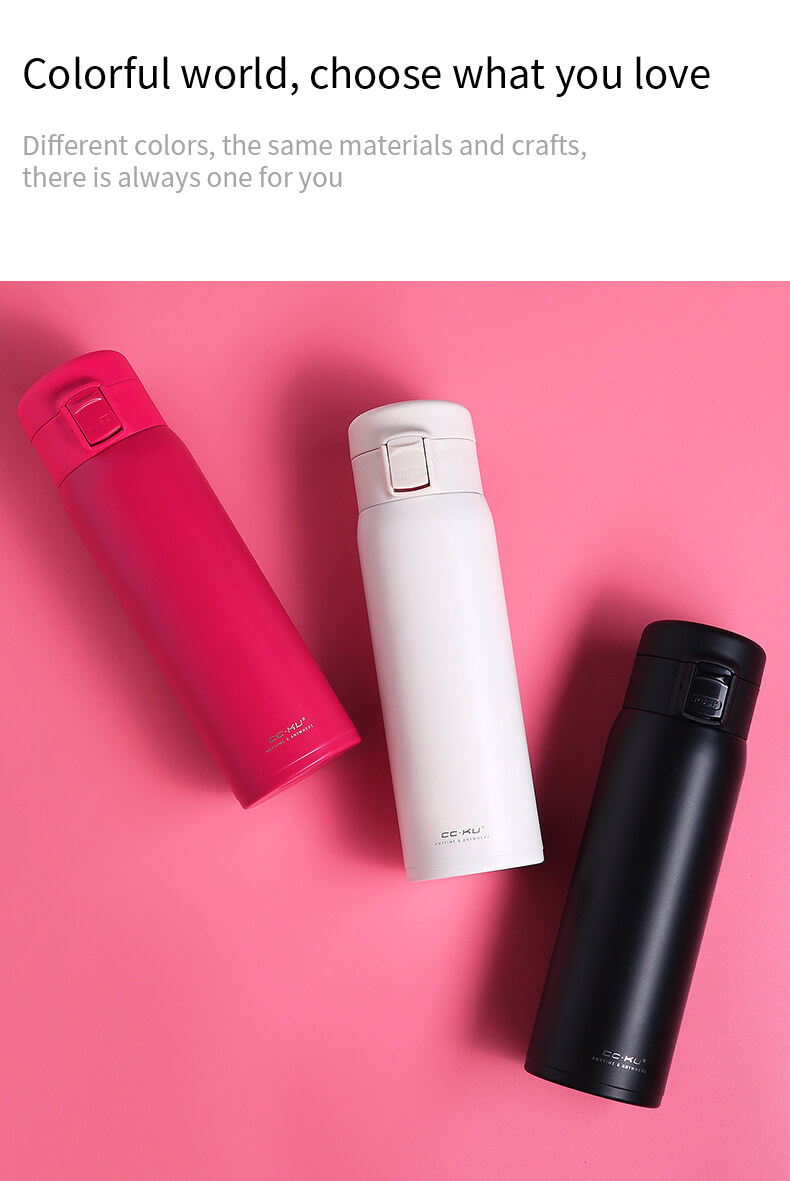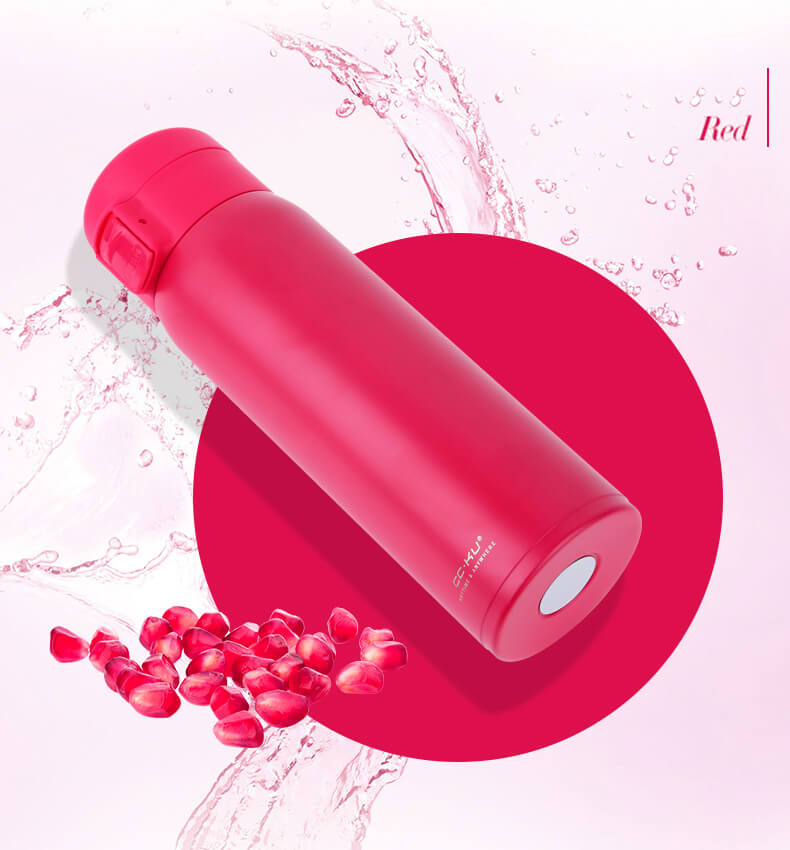 Qualification certificate

Packaging picture
Produce