CCT-7 Solid Color Bounce
Colorful world, choose what you love
Different colors with the same material and processes. There is always one cup which belongs to you.
Champagne gold, bright and relucent 
Ruby red, brilliant and shining
Cherry pink, sweet and elegant
Knight black, grace and forever
Product Name: CC·KU solid color vacuum cup
Net weight: 230g/280g
Capacity: 350ml/480ml
Specification: 66*84mm/66*235mm
Material: 304 austenitic stainless steel, food grade PP/food grade silicone
This product uses food grade 304 stainless steel. It does not include bisphenol A and other harmful substances.
Double layers to keep the temperature
Vacuum design
This product uses 304 stainless steel inner tank and double layer design. It's not hot and can also keep the heat inside. It's more healthy and much safer. 
Double-lock button
Safe and anti-scald
One-hand opening design and double-lock protection. It's safe and thoughtful. 
It can preserve the heat for 24 hours.
Let's get back to essence and make good products. You need a real warm vacuum cup. 
Matters needing attention
1. Before using the new product, it must be scalded with boiling water (or add some edible detergent) for several times for high-temperature disinfection
2. Please preheat or pre cool with boiling water or cold water for 5-10 minutes before use to make the thermal insulation effect more effective
3. Do not over fill the water to avoid scalding caused by boiling water overflow when tightening the cup cover
4. After drinking, please tighten the cup cover to ensure hygiene and cleanliness
5. In order to prevent the generation of peculiar smell and stains, and can be used with long-term cleanliness. Please clean it after use to make it fully dry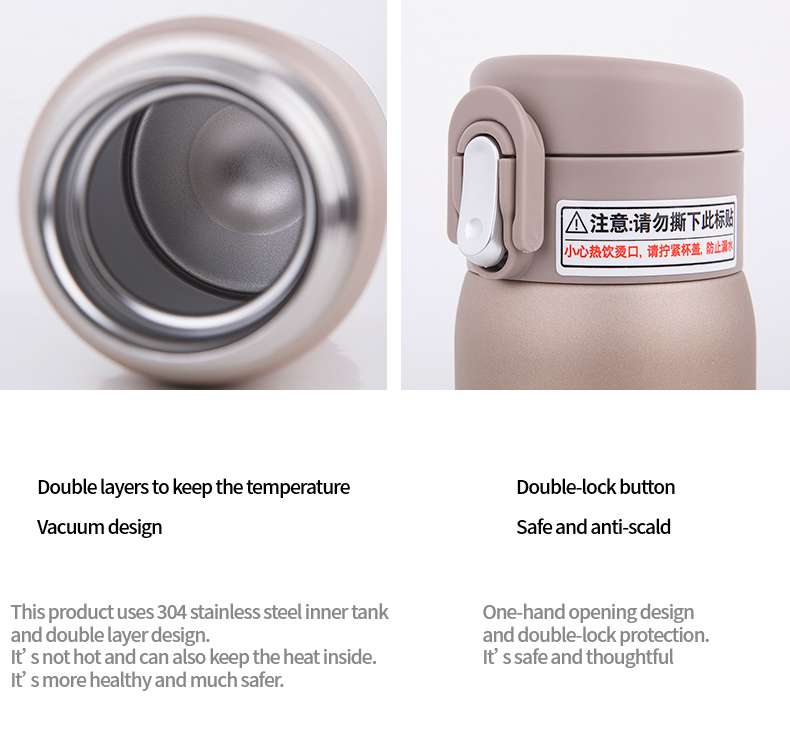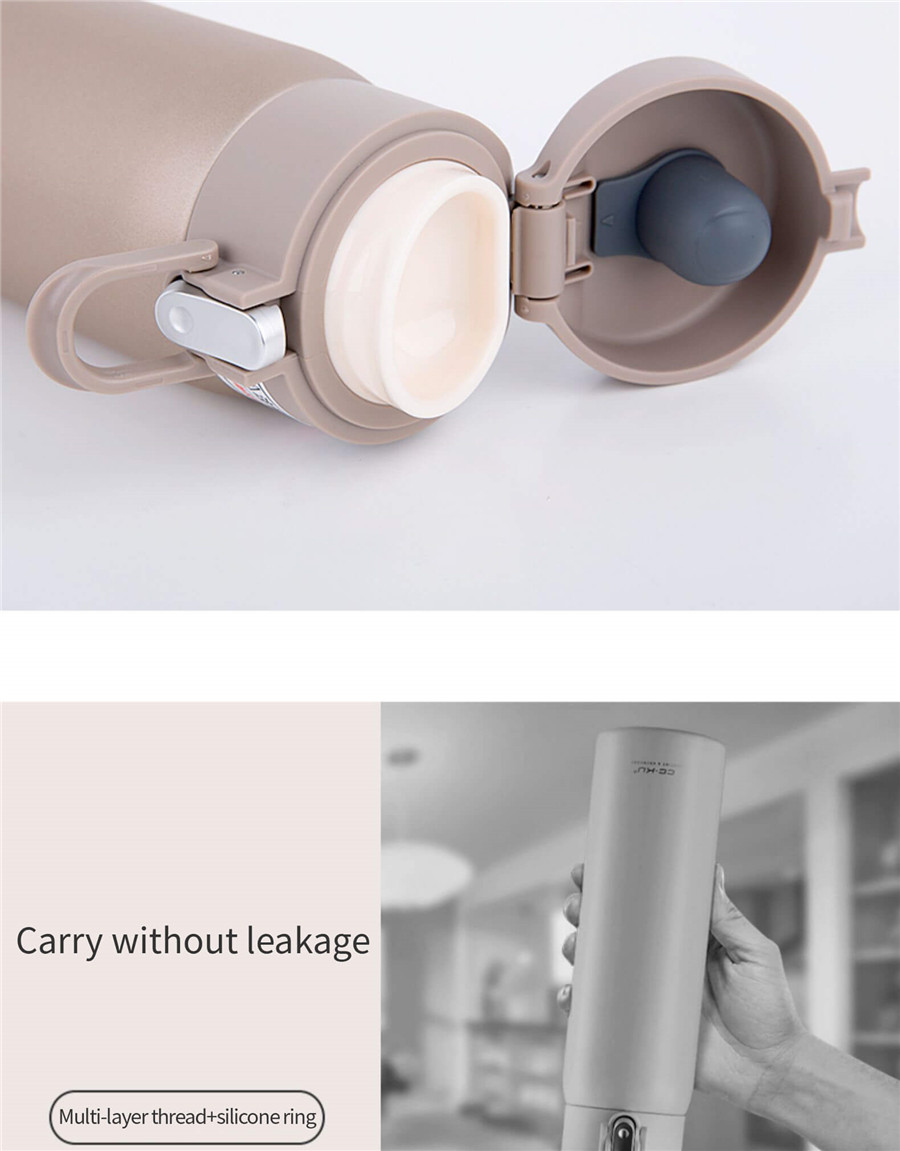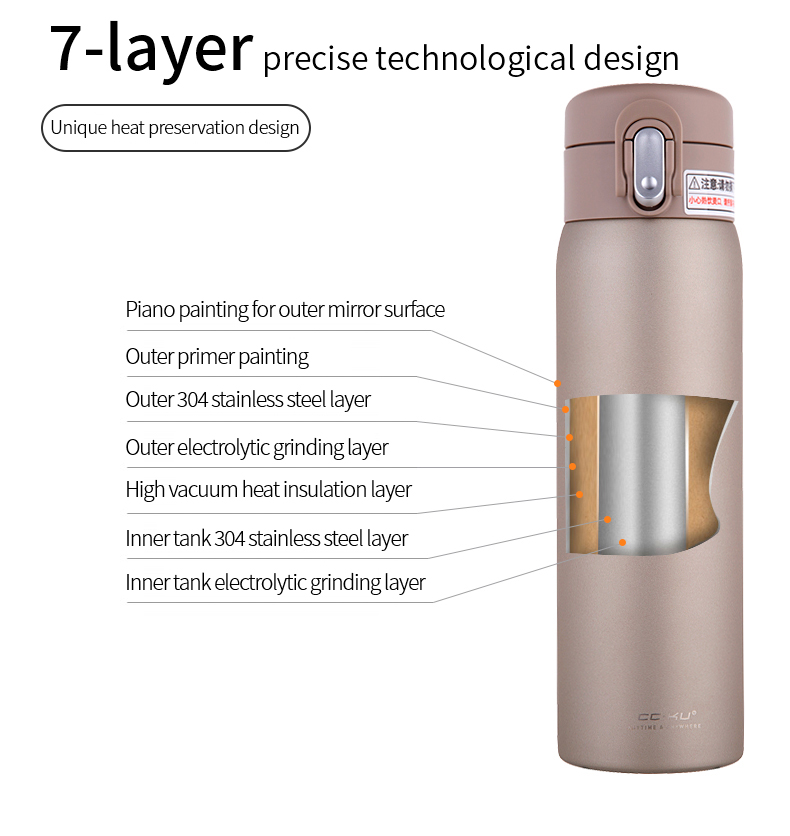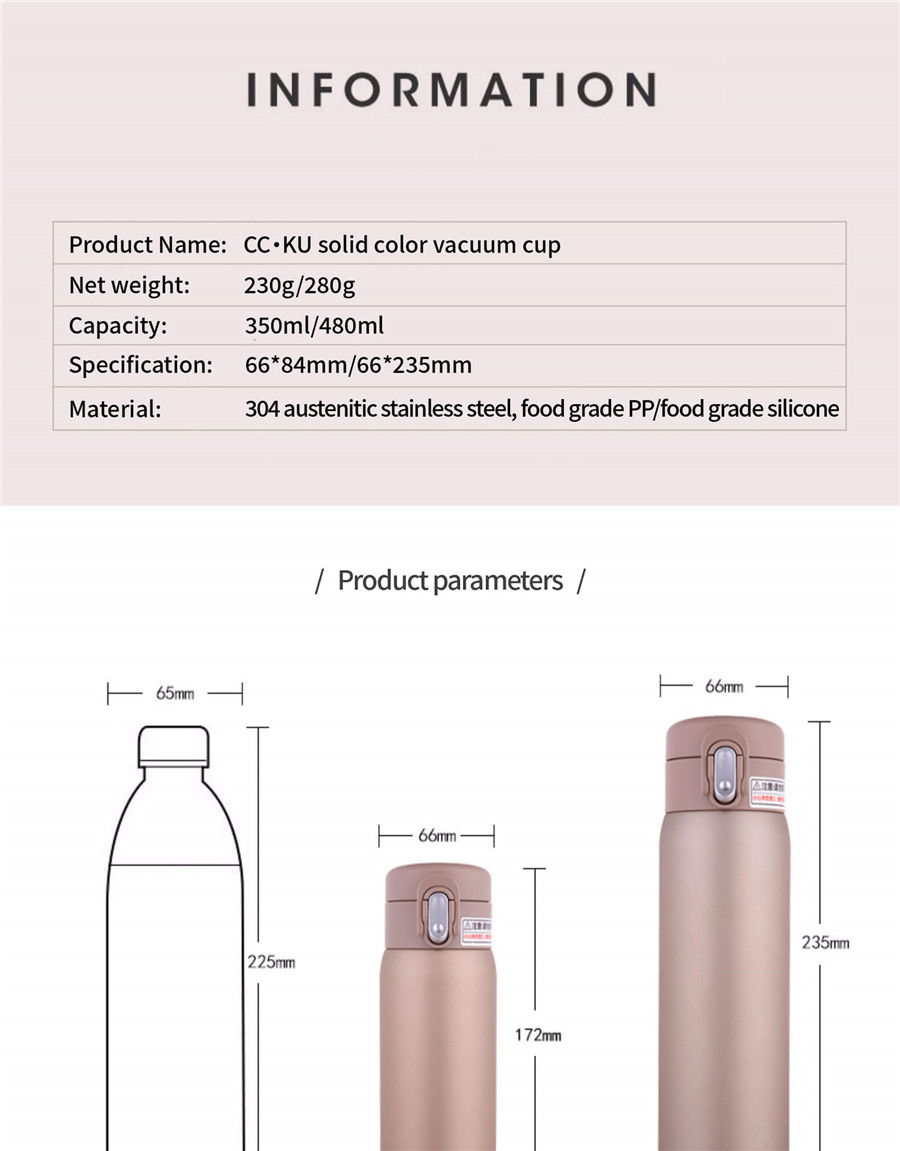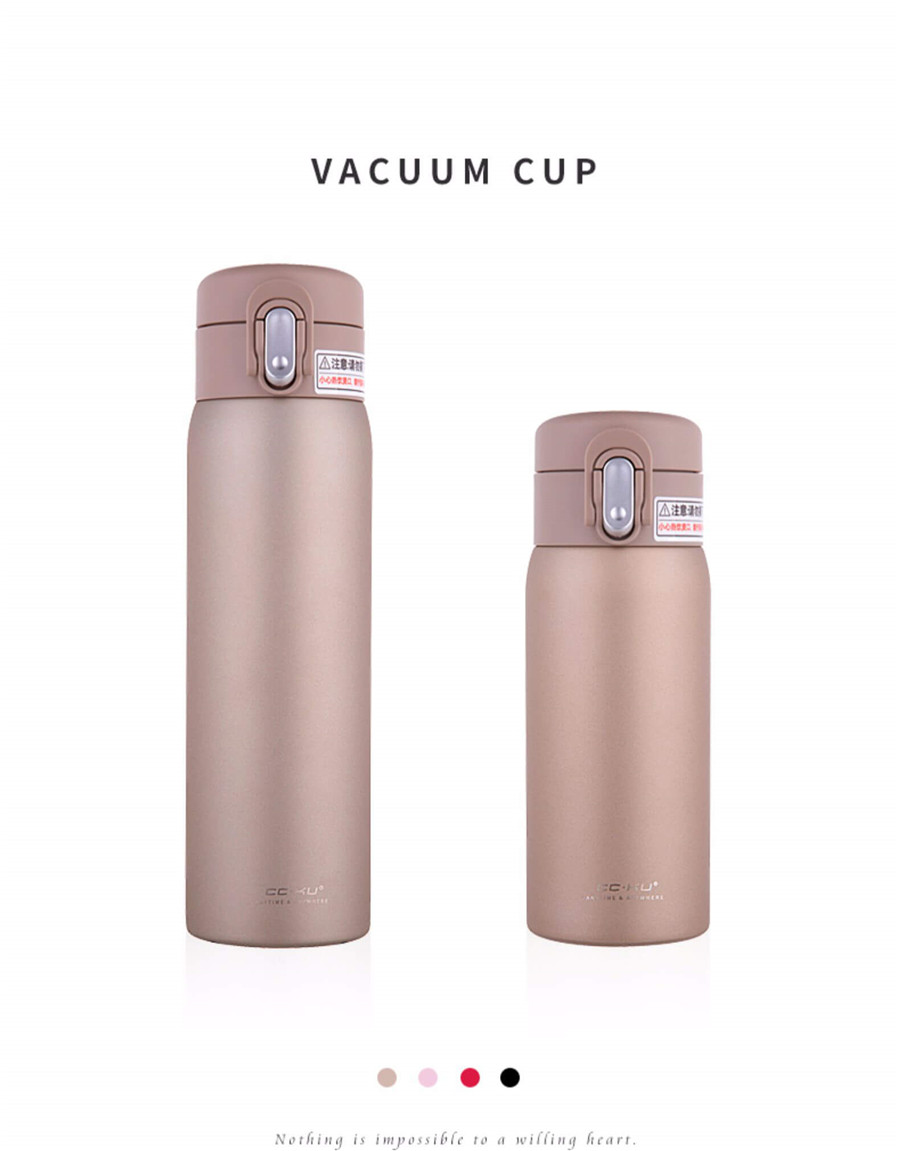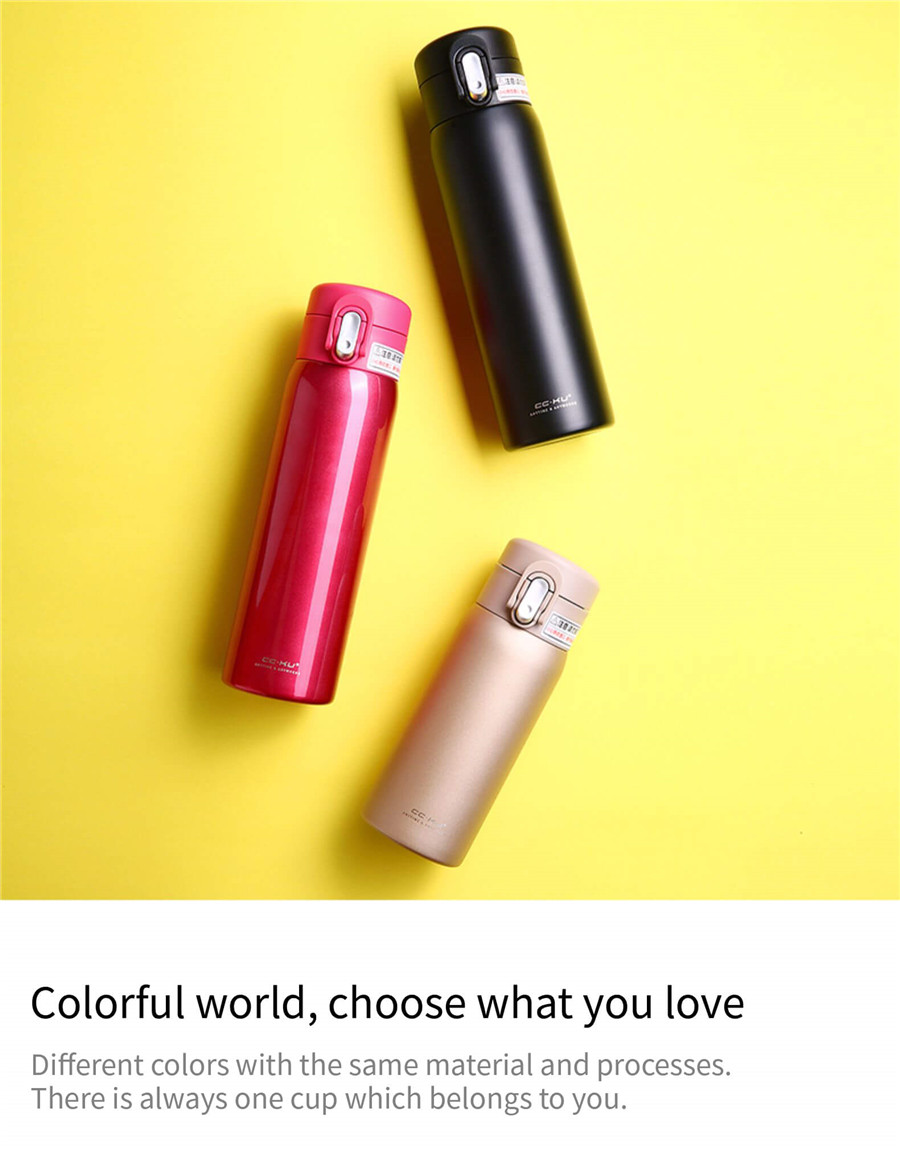 Qualification certificate

Packaging picture
Produce